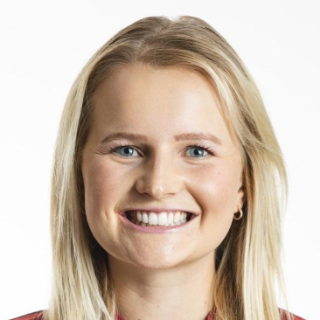 Becca Weissmann
Country

Division
Open
DOB
1997-10-04
Hand
Right handed
Height
5'7"
Bio
1. How did I get introduced to the sport?

I first got introduced to the sport by my sister, Jen. She was playing in the streetpaddle tournament and I came to watch for support. Within the first few games of watching her play, I was so into the match and felt like I was back in college cheering on my teammates. Then in the summer of 2021, I bought my first paddle racket and I caught the paddle fever. My friend, Inah, and her sister Mae would be out on the courts for hours on end during the summer. I absolutely loved it.  


2. Why did you fall in love with the sport?

Since I was seven years old, I found so much joy striking a tennis ball and the game of street paddle replicated the same purity. I love that this game has so many similarities to the game of tennis: the power, speed, strategy, and competitiveness, but what I loved, even more, were the people you meet and the connections you form. Streetpaddle is accessible to all levels and this sport brings together a wide variety of people who share the same love for the sport. I have met so many incredible people at the Venice paddle courts and I am so grateful that streetpaddle has connected me to many amazing individuals.  



4. What are your plans for the sport?

I hope we can continue to build and strengthen the community within the sport. I believe this sport has so much potential and would love to see it expand across the country/world.  


5. A little about my history

I am from Loveland, Colorado and I am one of 7 kids. Tennis has been a part of my life since I was seven years old and it continues to play a huge part today. I played at a high level throughout my junior career and continued my tennis career at the University of Southern California. After graduating from USC in 2020, I did a 5th year at Loyola Marymount University where I was a member of the Women's tennis team and completed my Masters's program. I have a passion for coaching and I want to continue to use my passions to impact and connect with others.