This story is part of the On The Bench interview series, which profiles members of our diverse group of
paddle players. 
Interview by Daniel Wulff; Edited by Kathleen Elkins
This week, The Paddle Times sat down with former WNBA star Michelle Greco, who went from basketball champion to winning paddle tennis championships in NYC, Saint Augustine, and Venice Beach. She's also a business owner in Los Angeles and runs a bike-share rental company called JoyRide.
You are such an asset to our community, you have won all the existing tournaments we have in our sport, you have faced some of the most successful competitors ever in the game, like the Doerner brothers, Scott Freedman, and Brian Wan. Despite your accomplishments, you blend into the community as if you have not achieved any of this. Your humility is admirable for everyone.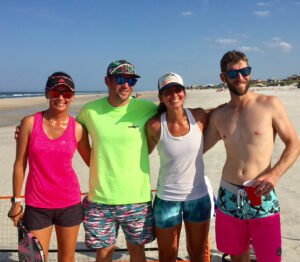 Can you introduce yourself?
I'm Michelle Greco, born and raised in Southern California.
Sports have always been my life. Ever since I was a kid, it was multiple sports: basketball, soccer, softball, you name it. I used to love to play catch with my older brother. He would throw fastballs at my head, which wasn't great when I look back at it, but it definitely toughened me up. 
Sports have pretty much transcended my life. It's what I do for business — I have a bike business, Joyride — it took me all over the world with basketball and playing professionally, and it's definitely what I do for fun. 
Did you take tennis lessons?
I played tennis strictly for fun with my brother, sister, and neighborhood friends but I never had a tennis lesson. My high school tennis coach was a football player. He was a wonderful coach, but there wasn't a lot of tennis instruction given — that's probably why I'm a little unorthodox in the way that I play paddle.
Let's talk about your basketball career.
I played college ball at UCLA. I was there for five years — my senior year I unfortunately had to have a medical redshirt because of concussions. That just goes to show how aggressive I was. I think playing with my brother growing up, I just had no filter. If there was a loose ball, I was diving for it.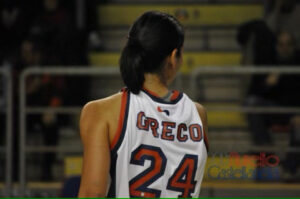 Thankfully, I had a successful career at UCLA and it propelled me into playing professionally in the WNBA with the Seattle Storm. I was fortunate enough to be on a Championship team with some of the best players in the world at the time, including one that is still playing: Sue Bird.
I also played in the EuroLeague for eight years. In women's basketball, unlike in the NBA, unfortunately we make more money overseas. So, for me, the focus was playing overseas, getting my stats up, and increasing my salary. 
I was able to win three Italian Series A Championships, we won a Euro Cup Championship, and we won two Super League Championships. 
When did you retire from basketball? 
My last season was 2013, so almost 10 years ago. 
My last game was in Turkey. I was playing for a team in Edirne, Turkey, which is right on the border between Greece and Bulgaria. We were playing against Fenerbahçe and they beat us, but it was a memorable one because it was my last game.
Did you know it was going to be your last game? 
I had a feeling it was going to be my last game because I felt myself getting bored, getting tired of the travel, and getting sick of always being beaten up — the bruises all over my legs, the ankle sprains, the broken noses. I broke it four times. I do have a little divot in the nose.
It was time for me to move on. I was 33 at the time and I felt like there was something else out there than playing professional basketball and being gone seven to eight months out of the year. Family and friends and relationships are so important to me and you can't really have much of anything when you're constantly living out of a suitcase and gone all the time.
Were you done with basketball or were you done with competition? 
I'll never be done with competition. I'm now 42, and I feel like the competitive fire never really goes away. 
How did you find paddle tennis?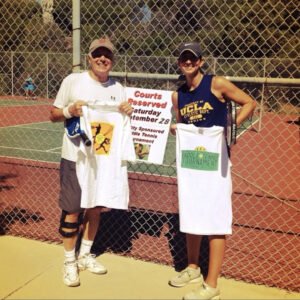 My Uncle Bill introduced me to the sport. He's a huge paddle tennis lover. He plays all the time over in Palos Verdes. One summer he invited me to play in a mixed doubles tournament. I know how competitive he is — he's a Greco — and I said, 'Uncle Bill, I'm happy to play. I'm free that weekend. But I've never played before.' And he said, 'I've seen you play tennis. You're going to be fine.' 
He offered to teach me the rules and practice a bit, so I went a few days before the tournament and we practiced. Unfortunately, we didn't win. I do remember the people who beat us and they have not beaten me since. 
How did you become a regular player? 
When I was transitioning from playing professional basketball, I was missing that competitiveness, and paddle just came at the right time for me. It was right after basketball, so I was still in the best shape of my life. I started coming to the courts every day at 10:00 a.m., I was playing for two hours, I was sweating just like I normally would in practice, and the competition was fierce, which I loved. 
I also really appreciated how aggressive the sport is, and I think that's why I found early success. I love getting to the net. I love when a ball is coming at me hard. I find more thrill in that than a slow game.
You've become a fixture at the Venice courts. What's your first memory of this place? 
The chaos. And that's part of the reason why I love it. You hear the music, you can almost smell the ocean, and you get people from all different walks of life. Some days you're playing with a lawyer; other days it could be an actor or a producer; you might be playing with someone who is homeless. And it doesn't matter. We only care about whether or not you can play, and I appreciate that. The way I was raised, it doesn't matter how much money you have in your pocket, everybody is treated equally.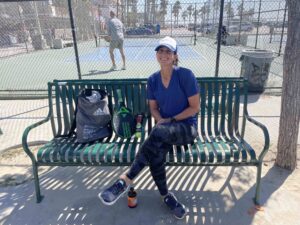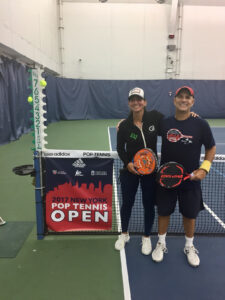 That's why I love Venice so much — everyone is welcome. And the etiquette isn't as strict as you would see at certain country clubs or on a golf course. I don't have to wear a skirt. I can wear my pants and my trucker hat. 
The majority of the paddle tennis champions at Venice Beach come from another sport, whether it be tennis, squash, padel, etc. Playing a championship here is a unique experience that you can't fully understand until you step on court for that Sunday final in front of our tight and passionate community.
How does competing for a paddle championship compare to competing for a basketball championship?
It doesn't matter if I'm playing at the park or if I'm playing for literally the WNBA championship: I am leaving everything out there on the court. I'm always going to be competitive. 
I've played for free and I've played for money, and how I take a loss isn't different when there's money on the line. In fact, sometimes I find myself getting more nervous when I'm playing strictly for pride. 
You are an inspiration for anyone who picks up a paddle, especially for new players that are trying the game without a racket sport background. What is your message or advice for them?
The beauty of paddle is that anybody can find success if you put in the time and you study the sport. And try to perfect your own game. I think that's key. There are a lot of really great players here who have wanted to change my game over the years, but it doesn't fit for me. I play the way that I want to play. I play aggressively. I may not be technically sound, but it works.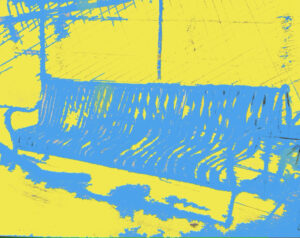 Where can we find Michelle Greco these days? 
During the day, from 3:00 p.m. to 5:30 p.m., I'm coaching boys basketball at the Village School in the Palisades. I'm coaching the 4th, 5th, and 6th grade boys, which is testing my coaching for sure. In the fall, I was coaching 4th, and 5th, and 6th grade girls basketball. 
In the morning and the latter part of the afternoon, I'm at my business at Joyride. We're located just south of the Santa Monica pier. We're at Arcadia Terrace, really close to the original Muscle Beach in Santa Monica. We're open Monday to Sunday, 10 a.m. to 6 p.m. We do rentals, including electric bike rentals, beach cruisers, city bikes, and kids bikes. We also do bike tours and we rent beach equip​​ment like boogie boards, sporting equipment, beach chairs, and umbrellas. Literally anything you would want at the beach, we have it. 
When I'm not coaching or working, I'm always sneaking in a workout. If it's not playing paddle, I'm doing sand workouts, on my bike, doing stairs, or hill workouts on the California Incline.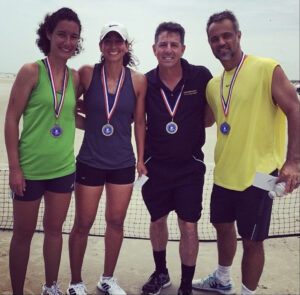 I have played against you twice in championships and I'm 0-2. You're definitely a fighter that never lets go or gives up. It's definitely not effective to go at you when you're at the net because you're fearless. My best chance against you is to  go for the lob, but you're tall and know how to jump. Duh.
What's your favorite shot in paddle tennis? 
I love a running swinging volley. It's almost like a layup. I'm used to jumping off of the left foot for a right hand layup, so if I see a short ball that's just kind of lofting up in the air like a meatball, I sprint up to it, jump off my left foot, and angle it towards the fence.